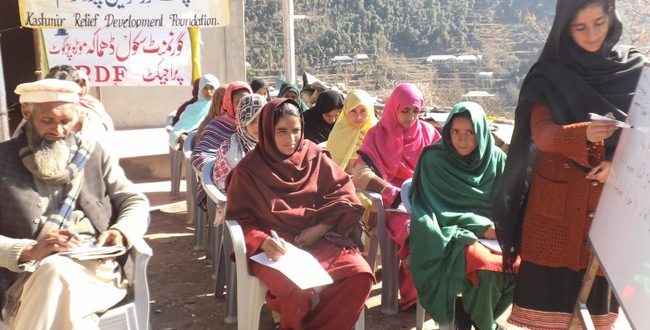 Teachers Training Programme – 2016
KRDF's Teacher Training program provides professional development opportunities for teachers working in remote areas of Kashmir. We extend this programme to both our own network of teachers and to other government and non-governmental organizations working in the education sector.
KRDF is among the few NGOs in Pakistan that has established a well-organized system for building professional competencies for its teachers
KRDF believes in continuous and ongoing teacher development, where concepts are reinforced and content is continuously upgraded to meet the changing environment and needs of the population.