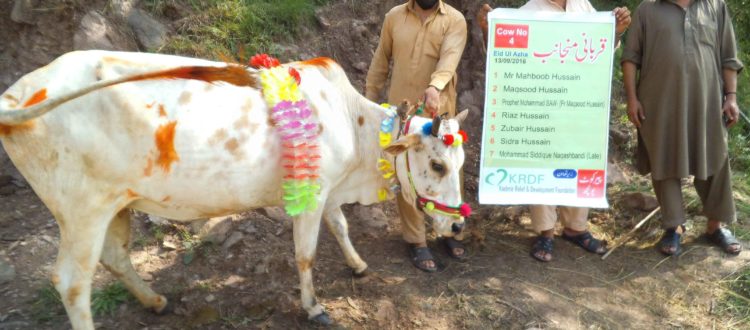 KASHMIR QURBANI APPEAL 2016
KRDF has once again launched the annual 'Kashmir Qurbani Appeal'. For the last ten years, KRDF has been organising Qurbanis on behalf of Muslims living abroad. The Qurbanis will be performed InshaAllah and distributed amongst the most needy people in very remote areas of Jammu Kashmir.
Here are just some of the reasons why you should donate your Qurbani through KRDF…
We will offer the Qurbani in the name you specify, which will be mentioned at the time of slaughter. Also we will provide you the photos as well.
The meat from your sacrifice will be distributed to the poorest and most needy people
We will distribute the fresh meat immediately on the days of Eid in accordance with the Shariah.