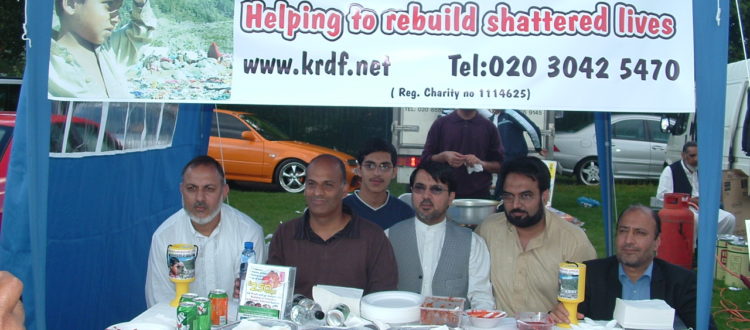 Walthamstow, London MELA (2007)
KRDF setup a food stall in a famous mela held in walthamstow, London. This mela has always been a big  attraction for Asian community in and around London where thousands of people come to visit. Once again KRDF succeeded to get a lot of attention from the visitors. Apart from paying for the delicious food, people donated money as well towards the Kashmir earthquake victims.
Our volunteers prepared the food themselves, setup a beautiful stall, distributed leaflets and served people in order to raise money for the education projects being carried out by KRDF. Below are some of the photos of this event.