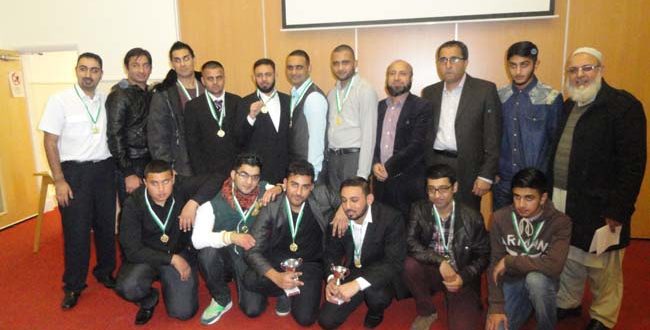 KRDF – Sports / Social Prize Giving Ceremony
Kashmir Relief & Development Foundation (KRDF) held a prize distribution Ceremony for its cricket team players, who gave an excellent performance during this year's season. The award giving ceremony was held at 'The Salvation Army Hall Wakefield Street, East Ham, London. Councillor Mahmood Hussain praised the young players for their commitment and their good performance, and said that KRDF encourages youth to take part in sports and social community events. We must strive towards being a good Muslim and a good human being. We are facing a barrage of negative portrayal of our community. Our youth can play a vital role in working with local communities to give our community a positive projection. Cllr Mahmood Hussain thanked Javaid Rashid (Secretary KRDF) for organising this event.
Javaid Rashid gave brief details of the KRDF cricket team and details of the matches held during the season.
Cllr Mushtaq from Ilford also attended this event. Other guests who attended were Abdul Shakoor, Sanawar Hussain, M. Faiz & others
Publicity Secretary,
KRDF