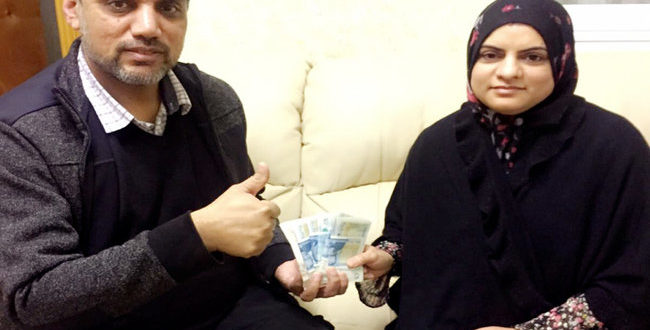 Campaing to Collect new £5 notes
When the new £5 note was released last year, Shaista Zulfiqar decided to collect these from friends and relatives and donate it to KRDF.
Initially, she set a target of  £100. As her friends and relatives found out about her mission, they began to show support and with their help and cooperation the response has been overwhelming.
She has had lots of donations, especially on fridays and some people dropping these new £5 notes through her letterbox and some came through the post. Some people even made multiple donations. And some kept their donations anonymous.
After few months she has collected a total of £850 so far.
The amazing thing is that people are still making contributions and now she has set the target of £1000.
Shaista would like to thank people who have made donations. We can't name everyone as there were a lots of anonymous donations.
If anyone still wants to contribute, please contact us and we will get back to you